See on Scoop.it – #OrcaAvengers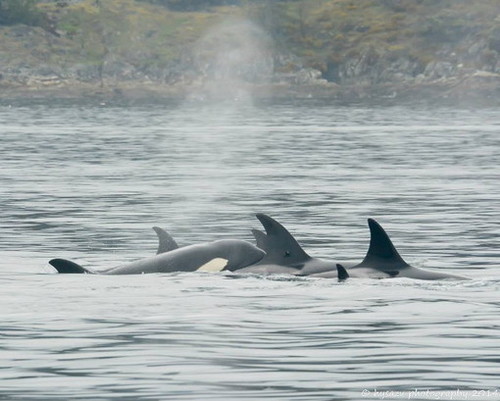 On May 1 J26, Mike, was photographed off the Russian River, about 50 miles north of San Francisco, on May 1, the first record of J pod off California. Yesterday (Thursday) morning they apparently rounded Neah Bay and headed into the Salish Sea, then were seen passing San Juan Island heading north this morning (Friday), and coming back south down Boundary Pass this evening. That adds up to well over 850 miles traveled in less than eight days, confirming once again the orcas' ability to travel more than 100 miles per day over long periods. As this report goes out J pod is chattering mightily on the Orcasound hydrophones.
Back in June 2007 members of L pod were photographed in Chatham Strait, Southeast Alaska. Previously thought to range only as far north as the Queen Charlotte Islands, B. C., this sighting extended their known range about 200 miles to the north. The same whales were photographed 8 days later off Victoria BC., over 800 miles to the south, which was the first confirmation of 100 miles per day as typical travel speed. This amazing tendency to travel great distances, even with young juveniles and a 100+ year-old great-great-grandmother, may be contrasted with the typical tank sizes found in captive orca entertainment parks.
A large group of Transients called the T65As, with the new baby, were still around southwestern Georgia Strait, but as J pod came north today the Bigg's Whales progressed further north.
Gray whales haven't been seen off South Whidbey Island since May 5, which is an early departure if indeed they have left for the spring.
A young minke whale was seen and photographed romping around with its mother May 3. The NE Pacific Minke Whale Project analyzed the photos and provides a wealth of knowledge about these minke whales and minkes worldwide.
See on archive.constantcontact.com