See on Scoop.it – Our World.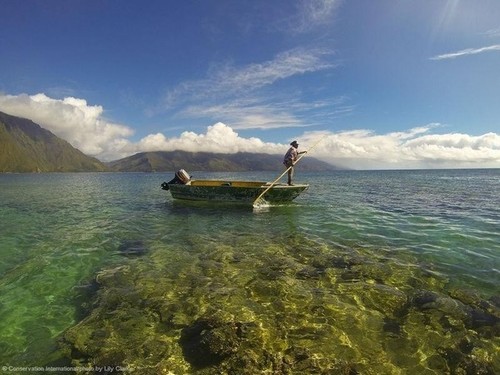 By Stephen Messenger
There's a chance you've never heard of New Caledonia, a small island territory in the southwestern Pacific Ocean, but it's just made a huge step towards protecting the marine life beyond its shores..
In a monumental move announced last week, New Caledonia has officially created the world's largest protected area — a 1.3 million square kilometer marine reserve. The park covers the county's entire exclusive economic zone which stretches for hundreds of miles beyond its shores, an area more than three times the size of Germany.
New Caledonia's human population is rather small, with just over 250 thousand inhabitants, but the waters surrounding it are teeming with biodiversity. According to Conservation International, the newly established Natural Park of the Coral Sea is home to 48 shark species, 25 types of marine mammals, 19 bird varieties, as well as 4,500 square kilometers of fragile coral reefs.
Planners from the organization Global Ocean Legacy, which worked with the government to establish the park, say that managing the protected area will focus on sustainability in terms of both tourism and the local fishing economy, serving as a model for other island nations throughout the world to follow.
"This decree brings us one step closer to ensuring that New Caledonia's ecologically important marine habitat and the life it holds will remain healthy for the long-term," says the group's project director Christophe Chevillon.
"Within New Caledonia's waters are unique areas deserving of the highest level of protection. As the management plan is developed, we are advocating for these special places to be safeguarded from fishing and other extractive activities to ensure they remain healthy and continue to deliver eco-tourism and environmental benefits."
See on www.thedodo.com