See on Scoop.it – #OrcaAvengers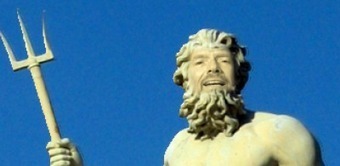 Holiday companies like Virgin, Thomas Cook, Cosmos, Thomson and First Choice are offering trips to see captive whales and dolphins in places like SeaWorld, Aquatica and Discovery Cove in the US, and Atlantis in the United Arab Emirates. Ask them to stop – sign our petition now.
Holiday companies like Virgin are members of ABTA, the UK Travel Association.
ABTA's guidance states:
"Animal handling and contact by the public should be discouraged."
"Animals should be able to escape other individuals, public view and interaction at all times"
"Performances… should only involve natural behaviour's"
So why are these trips still being offered to the public? Why are the likes of Virgin Holidays still profiting from the cruel captivity industry?
Sir Richard, you claim to be an environmentalist concerned with whale conservation. WE THINK YOU CAN DO BETTER.
Captivity is NOT conservation. It's NOT education. It's NOT fun. It IS cruel.
If you want to get close to the wonders of the ocean then go and see orcas in the wild.
You can read the background to our campaign to end tour operator support for whale and dolphin captivity.
See on uk.whales.org