See on Scoop.it – #OrcaAvengers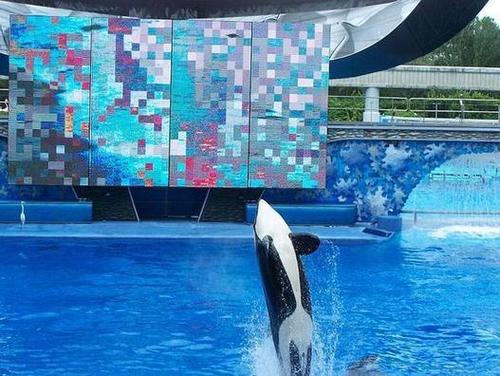 By Elizabeth Batt
Dec 18, 2013 in Entertainment
Yesterday, the Florida Attractions Association (FAA) in defense of SeaWorld, stepped in to battle the backlash caused by the documentary Blackfish. They were supported by Theme Park Insiders.com who labeled activists as lazy. In one of the most bewildering opinion pieces ever read, Robert Niles of ThemeParkInsider.com took animal activists to task over their campaigns to ask acts to withdraw from SeaWorld's Bands, Brew and Barbecue event. In the last several weeks, eight of 10 scheduled acts have withdrawn from the annual event citing controversy or concern over the movie Blackfish, the 2013 documentary that opened up SeaWorld's inner workings to the world. Niles suggested that anti-captivity activists and the furor they have caused could be doing SeaWorld a huge favor. Whut? Had Niles not clumped everyone together under the same umbrella, people may have taken the piece more seriously, but clearly the effort at research was limited to just one category: labeling anybody who expressed a concern about SeaWorld a radical activist. So yet again, as SeaWorld hides, another supporter steps into the fray and fails to answer the criticisms leveled — even by genuinely concerned people. Not activists, but visitors who have been to the park and were shocked after watching Blackfish. "SeaWorld's a high profile target," Niles said. "One that established a practice of not fighting back against, and often, not even responding to, PR attacks." "Silence is golden when you can't think of a good answer," said Muhammad Ali. SeaWorld's profits rely on a paying public. They court families on a daily basis who pay heftily to be entertained. A SeaWorld Orlando Any Day Ticket is $82 for an adult and $77 for a child between the ages of 3-9 nine years. For a family with two adults and two children, that's $318 not including added attractions or food and beverages. In this CBS interview, SeaWorld said of the acts' withdrawal:
Read more: http://www.digitaljournal.com/entertainment/op-ed-supporters-hacking-seaworld-s-public-relations-image/article/364183#ixzz2o1e6QofC
DigitalJournal.com
Op-Ed: Supporters hacking SeaWorld's public relations image
DigitalJournal.com
—Explain why captive orcas' teeth require drilling or why their killer whales need regular medication and require pounds of gelatin to remain hydrated.
See on www.digitaljournal.com