See on Scoop.it – #OrcaAvengers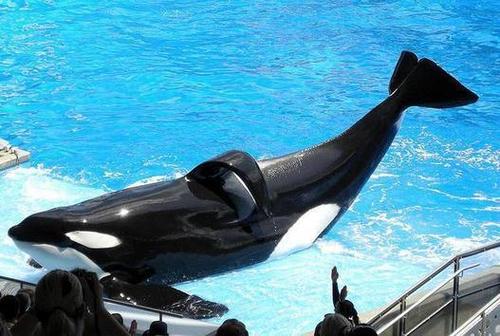 In Feb. 2010, SeaWorld trainer Dawn Brancheau was killed during a show by the orca Tilikum. Official documents from the Orange County Sheriff's Office, showed that SeaWorld dispatchers waited 27 minutes before dialing 911 for help.
Orlando – It was Feb. 24 when the forty-year-old experienced SeaWorld trainer was killed by a 12,000 lb male orca named Tilikum during a Dine with Shamu performance at SeaWorld Florida. A subsequent autopsy determined that Dawn had died of blunt force trauma to the head, neck and torso. She had also been drowned.
Tilikum had broken Brancheau's jaw, broken her neck, dislocated one of her elbows, and, according to the autopsy report, had part of her scalp "forcibly" torn from her head. Tilikum also ripped off Dawn's left arm.
Brancheau's death was the fourth death caused by orcas in captivity and followed the deaths of Keltie Byrne at Sea Land of the Pacific in 1991; Daniel Dukes in 1999 and Alexis Martinez at Loro Parque in 2009. Tilikum was implicated in the deaths of both Byrne and Dukes.
SeaWorld imported Tilikum from Sealand of the Pacific in Vancouver, British Columbia, after Byrne's death. The company was more than aware of the orca's history, suggests the Occupational Safety and Health Administration (OSHA) investigation report into Brancheau's death. A report Digital Journal has managed to obtain.
Even the NOAA National Marine Fishery Services (NMFS) was concerned about the whales SeaWorld wished to import. Prior to issuing a permit for public display, they asked the company in a letter (Dec. 17, 1991), if the corporation had considered the tragic incident at Sealand, and what actions it would take to prevent a reoccurrance prior to and after, acquiring Tilikum.
SeaWorld responded it had been implementing enhanced employee training and safety since 1987. As a result it said, there had been no accidents involving killer whales at SeaWorld facilities.
SeaWorld asserted, "we are generally familiar" with the circumstances surrounding the accidental death of Byrne, but we do "not have any of Sealand's reports in this matter." The marine park then urged NMFS to seek the reports directly from the Government of Canada and finally blamed the incident on "poor pool design" not relevant to SeaWorld facilities.
In a follow-up letter on Jan. 14 1992, Anne Terbush of NMFS again urged SeaWorld to, "obtain and closely examine all relevant reports." The Fishery Services believed the Sealand incident to be "a significant enough event," that required further addressing. Added Terbush, SeaWorld should also consider implementing recommendations made in these reports, to address the "care and maintenance" of the orcas after they are imported.
SeaWorld responded on Feb 14, 1992 and informed NMFS the company had undertaken a review of the Workers Compensation Board-Employer's Accident Investigation Report and Sealand's policy statements. The conclusion reached they said, only reinforced their previous assertions that the incident was unique to Sealand. SeaWorld's missive however, did not indicate whether the company had bothered to obtain either the Work Safe BC Accident Inspection report, or the Verdict of the Coroner's Inquest.
Perhaps yet more disturbing, are the polar opposite views held over Byrne's death by OSHA and SeaWorld. The marine mammal park regarded the trainer's death as accidental. Upon further investigation by OSHA, it was deemed anything but. OSHA referred to a description of the incident by both the Seattle Times and a PBSFrontline report, which showed the orcas' willful intent to keep Byrne in the pool with them.
It was clear Tilikum arrived from Vancouver with a history; one the corporation failed to pass on to its staff, said former SeaWorld trainer and co-founder of Voice of the Orcas, Samantha Berg. Berg who appeared on the CBS Early Show last year, said:
"My understanding of the animal's past was very limited. In fact, there had been 30 incidents between killer whales, and trainers prior to my being hired at the park. And I didn't know about any of them until after I left SeaWorld. So I think that's a serious mistake on SeaWorld's part that they weren't letting people know the history of all the animals."
Read more: http://m.digitaljournal.com/article/320678#ixzz2n7PBYvsz
See on www.digitaljournal.com