See on Scoop.it – #OrcaAvengers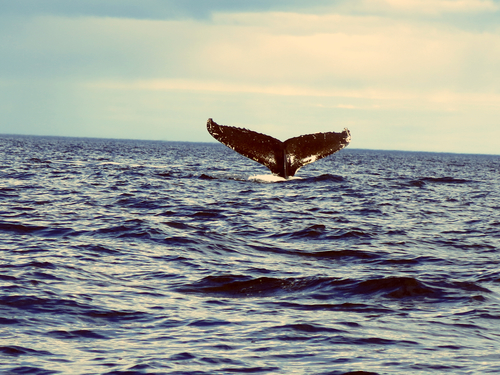 French and English website dedicated to our belolved marine mammals and sharks. Species that we need to speak up for and spread the word.
Let us learn about whales, dolphins, and sharks: the rulers of the sea.Let us try to understand the other 71% of the world we live in: the ocean.Let us share, appreciate and LOVE: the Planet in its totality.
Laurence VERREAULT
AUTHOR
Although Civil Engineering is what I study, the ocean is what makes me smile; what makes me curious. Those in land-locked cities don't get to wake up and drink their coffee while watching the sealife rise along with the sun. But what I get, as a Montreal resident, is a beautiful diversity of culture, religion, opinion while being surrounded by people that encourage me to fight for what I believe in. And I believe that we, humans, don't get to control every facet of the world. We must accept that the beautiful creatures of the sea are where they belong, in open water, and not in enclosed cubicles.
I feel obliged to start my website because..
I wanted to reach out not just to my family and friends in the province of Quebec, but to extend this passion I have for wildlife to people of all nationalities and all age groups that care about the challenges of the magnificent living beings populating the oceans. And, I must admit, I felt alone and powerless sitting in front of my computer, signing every petition I could find and annoying all my Facebook friends for signatures when most of them would just ignore my attempts to, for example, free an orca from captivity or even banish shark fin soup.
My purpose is to SPREAD THE WORD. I have loved orcas ever since I can remember. Growing up, I've opened my heart to every other organism the ocean is home to and I entend to share my passion.
Lets make this underwater reality a good one,
See on www.underwaterreality.com