See on Scoop.it – #OrcaAvengers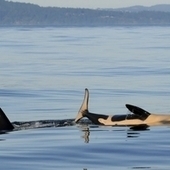 Thank you to Heart for making the compassionate decision to say no to SeaWorld animal cruelty. They've listened to fans like me and joined Barenaked Ladies and Willie Nelson in taking a stand for kindness. I'm a new activist, but know so many people were active on Facebook and Twitter in addition to this Change.org petition, so thank you all. Let's keep the pressure on other artists scheduled to perform so they hear from fans and the general public. If you haven't already, go watch Blackfish.
Animal captivity is a cruel and unjust life. These animals have been ripped from their families and natural habitats for entertainment purposes. These social beings do not thrive in captivity and their mental and physical health is at risk.
There is no education in watching animals perform for your entertainment. By visiting marine parks, zoos and the like you coninue to support this inhumane practice. These animals deserve to be free. Please reconsider.
See on www.change.org